Palm Treo Pro screen protectors
If anyone reading this has a new Palm Treo Pro and can't wait for companies to make screen protectors for it, I stumbled upon a temporary solution. The Treo Pro's screen is physically the same size as the Treo 700w/700wx, even though its resolution is higher. I had one Pocket PC Techs WriteShield protector left over from my old Treo 700w and it fits perfectly over the Treo Pro's screen, including most of the silver trim around it. Sadly, the corners don't make a perfect seal against the surface, so dust is likely to collect around the edges after a day or two. (Especially if I carry the device in my pocket, as I'd prefer to do.) This should tide me over until something better comes along, though. (The joys of early adoption.)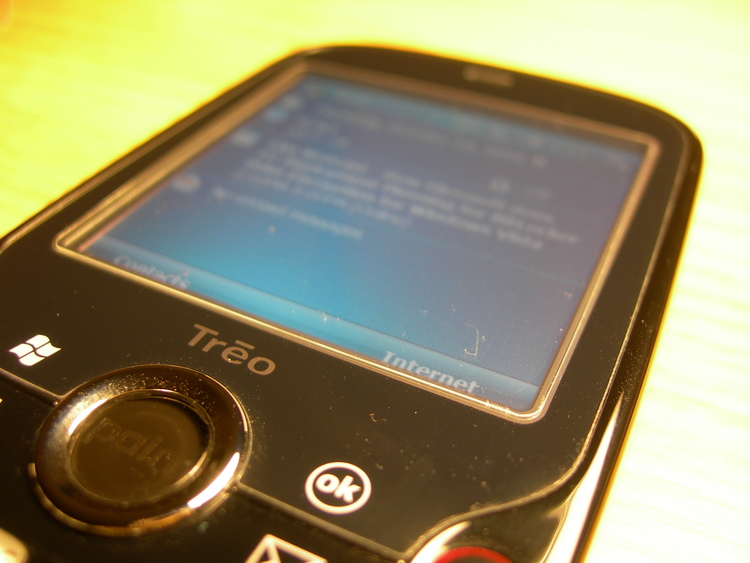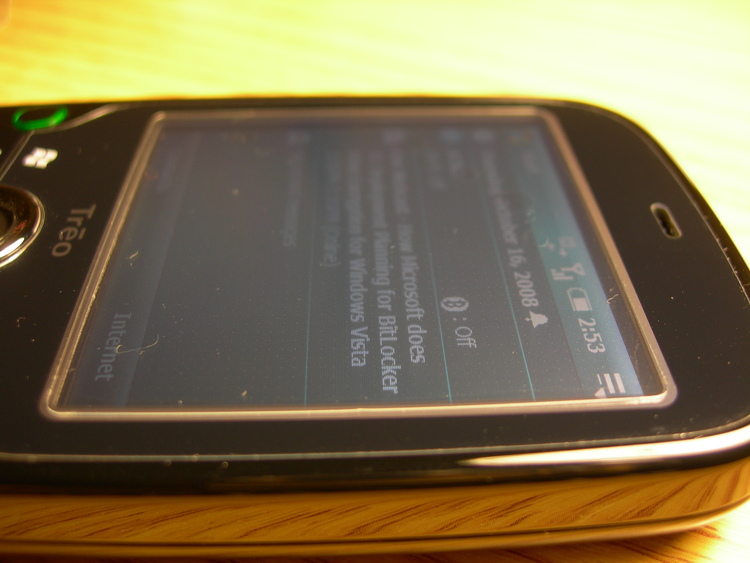 As an aside, I'm really liking the Treo Pro a lot. The BlackJack II is a great phone, but I didn't realize how much I'd miss the touchscreen. The Treo Pro is great on many levels: very thin, hardware keyboard, and touchscreen. And the Opera Mobile 9.5 beta, which didn't work on Windows Mobile Standard, actually makes Web browsing enjoyable again.
I do wish mobile device companies would back off the current trend of making everything glossy, though. Not only is this thing (and the BlackJack II, for that matter) a fingerprint magnet, it feels as if it's going to slip out of my hands. I may get an Invisible Shield for the back just to make it less slippery in my hand. I can't see using that with a stylus, though, given the tacky, slightly rubbery feel.
Edit on 2019-11-29: Removed links to products or companies that no longer exist.
---