Cheap Smartphone Protection
Cyclists and other outdoor enthusiasts: Do you need some cheap rain, sweat, and dirt protection for your smartphone? There are expensive waterproof pouches available, but I found a cheap alternative that will keep sweat and the elements away from your phone while riding, hiking, or doing other outdoor activities.
Kroger Home Sense brand "Portion Control Snack Bags" are big enough to hold smartphones with screens smaller than five inches, have a double zip closure, and are clear on one side for easy use of the phone through the bag. The two pull tabs for the closure are offset enough that the bag can be opened with lightweight gloves on if needed, though most phones will be fully usable inside the bag. Photo quality may suffer a bit, but as long as printing on the bag doesn't cover the camera lens, you should be able to take decent photos through the bag.
These are not super durable, but they hold up surprisingly well against keys and other objects with which they would typically share a jersey pocket.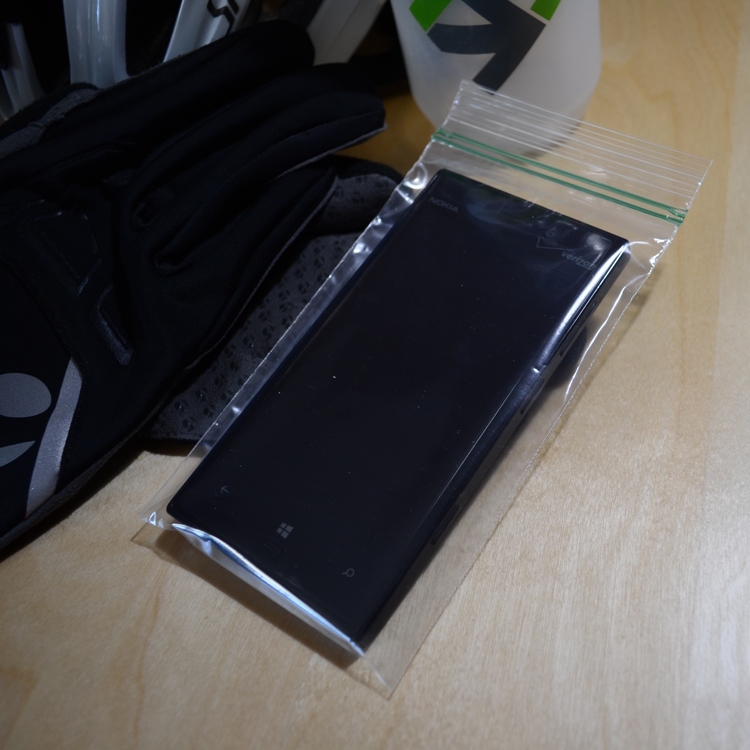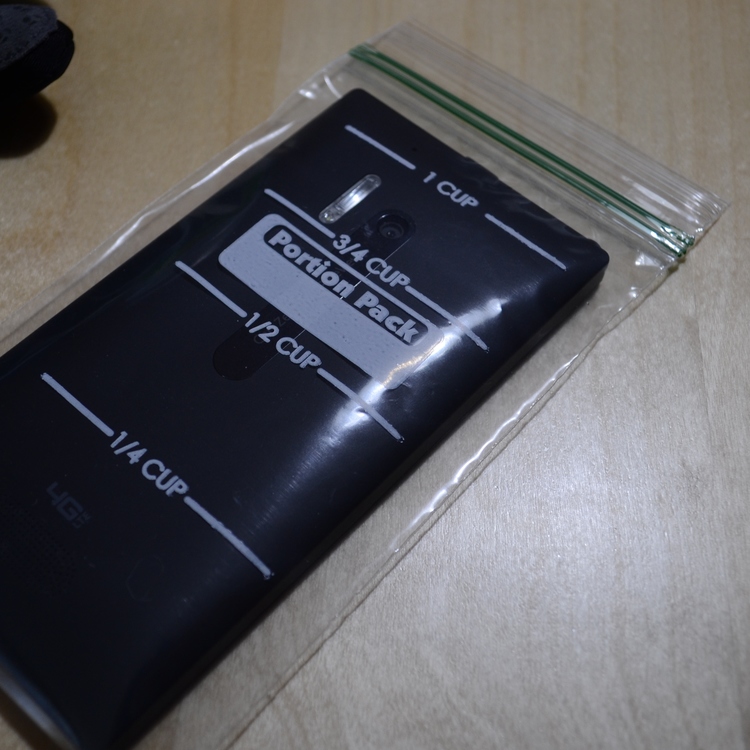 ---